Mantras are powerful sounds. Mantras are the ones that have when chanted produce great effects. These are chanted repeatedly and that is called Japa. Japa is a key part of Hindu prayer.
Mantras are very rich in their meaning. While doing Japa one can meditate on the mantra and its meaning. As the mind dwell more and more into that, the mantra conditions the mind and takes up to the higher states and forms the path to the great liberation - eternal bliss !
What makes mantras so special as compared to the normal words ? Mantras are not human composed. One may wonder how can that be possible. Especially given that there are sages associated with the mantras ! The point to be noted is that these sages are not composers of these mantras, as we normally compose the sentences; they are not the inventors, but they are the discoverers of the mantra. They get to know the mantras in a state in which these words do not emanate from their thoughts, but they are just passive audience to it. Those who go deep in meditation and realize God may be able to get a feel of this situation.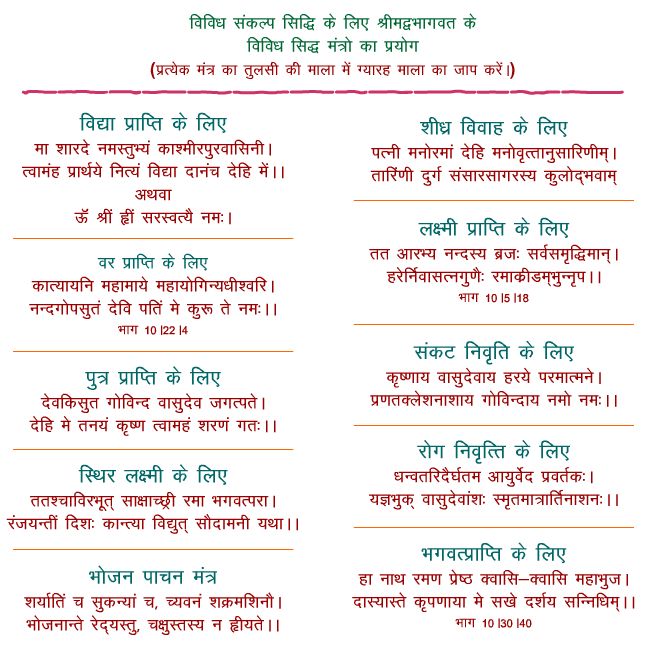 The Ayanmasha
The zodiac that is used in Vedic Astrology is very different from the one used in Western Astrology. The Vedic system uses the sidereal (fixed) zodiac, which is based on the actual positions of the stars. The zodiac used in Western Astrology is the tropical zodiac, which is based on the seasons, and has in principle no particular connection with the position of the stars. The difference between the sidereal and tropical zodiac is called the Ayanamsha.
In this century, the difference is around 23 degrees, less than 1 sign. If you know the sign and degree of a planet in a Western Astrology horoscope, you will have to subtract the Ayanamsha to find the position according to the Vedic method. In many cases (about 75%), the Grahas in the Vedic chart are one sign prior to the Western chart. For example three quarters of the people who think of themselves of being a "Virgo" are actually a "Leo" in Vedic.