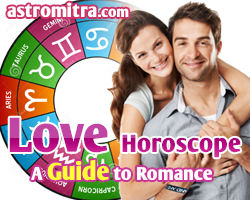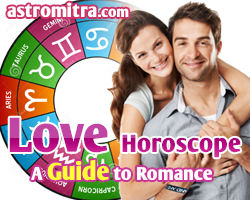 Love Horoscope Readings are Based on Indian Astrology. It is well known that Vedic Astrology is complete science and works on certain astrological formulas.
As per your horoscope, 5th house from ascendant stands for love or romance. Additionally, Moon is planet of emotions. Venus is natural significator planet of love and romance. All the readings related to love are based on strength of 5th house, placemnet and association of 5th lord, Venus, ongoing Dasha-Bhukti and Astrology Transit.
Love horoscope is used to predict that when you will find your love, soul mate and how would be your romantic relationship in upcoming months and years. Apart from astrological readings, you will get east to follow astrological solutions to fix any poissble problems relationship.
Love makes our life happier and easiest. Love gives lots of sweet feelings and incomparable imagination. Love plays an important role in our life. But, it is not a cup of tea to get true love or find a true partner. Lots of people wish to have a dream prince or princess, but, only a few people. Any how, Indian Vedic astrology can help you to clear your Questions or doubts in regard of love.