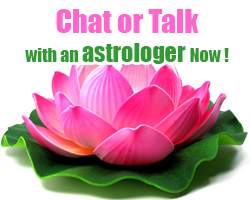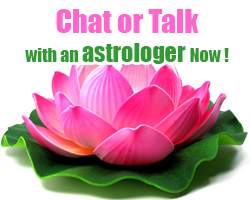 Need Instant personal astrology advice? Private astrology live chat is completely confidential and will give you the guidance you need.
If you are in urgent need of online astrologer who can show you the right path to success and give you guidance in everyday life, you have come to the right place. Now expert astrologers are just one phone call away.
Get insights from the astrologers before making a big or important decision in life. Or, if your life/planning just isn't getting you all the results you dreamed of, let Astromitra's Astrology experts put you on the right track.
If you speak in Hindi, you can get astrology consultation on phone. However, if you speak in English, you will get Live astrology CHAT consultation via Google Hangouts or Skype.
Apart from astrological guidance, you will need easy to follow remedies to resolve the issues which are troubling you. Since our eventual aim is to bring peace and prosperity in your life, hence costly or unnecessary remedies are not prescribed to cheat innocent people in the name of astrology and remedies.
For us astrology is a medium of service of human beings, not a source of cheating innocent people. One thing that we all should always keep in mind is that this is our Karma, good or bad, that goes with us after death, so why to spoil our Karma for the things like money, power, fame etc. that do not go with us.
Astrology consultation or horoscope reading by one of best astrologers of India can provide you with information and insights to your most pressing issues. Horoscope reading can provide answers for your relationship, career, wealth, health, education, child, travel, property, litigation and love life issues.
Whatever, your question or problem is, you can go ahead with "Live Astrology Consultation" or "Live Astrology Consultation on Phone." Astrologer Pramod Sharma will answer all your questions instantly. Now you can book an appointment with Pramod Sharma for internet web chat. In english, you will get astrology consultation over the Google Hangouts or Skype, but in Hindi you can get astrology conultation on Phone also. Kindly note, in english astrology consultation session will be conducted through live chat only.
After getting order for Online Astrology Consultation, we will send an email you to fix a time-period which would be equally suitable to both the parties.
Pramod Sharma would be available to chat with you within 36 hours from time of receiving the order. Time slot will depend on his daily schedule.