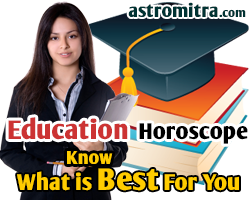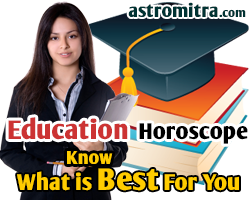 Education is basic tool to understand this world and it is best medium to connect the people across the world. Basically Education is a process of learning and acquiring information. We can divide it in two main categories i.e. formal education and self-taught education.
Education not only makes intelligent to person, but it also helps in finding an attractive job in the job market. To lead a prosperous career, one must have relevant educational qualification.
Education astrology is the one of most important areas of Indian Astrology. Our ancient sages and astrologers have calculated or determined several astrological formulas relating to education.
An expert astrologer can easily read the connection of planets with education in a horoscope. It really helps in selecting an education stream. Astrology not only helps in selecting an education stream, but it also provides best and bad periods for education.
According to Indian Astrology, 2nd house represents one's Samskar, 4th house is know for primary education and 5th house is prime house of education relating matters. At the same time, Mercury and Jupiter are known for education and wisdom. Current running Dasha-Bhukti will give a clear clue about the education prospects.