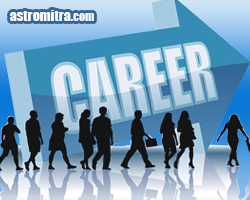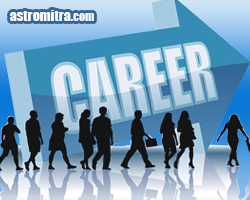 Recent developments in world economy have changed career prospects rapidly. New changes have produced new openings for the motivated and enthusiastic employed youth.
The perceptions of conventional or ancestral professions have become outdated. Despite the fact that, these recently created opportunities come with new calamities or problems too and professional worries have grow to be a matter of anxiety. In such complicated scenario, Indian Astrology is best medium to plan your career step-by-step.
Most likely professional crises may be regularly correlated with finding a new job after dismiss, feeling of relative deprivation, not finding a friendly environment in office etc. Whether the difficulty is small or big may be a subjective phenomenon too.
Astrologically, such professional problems happen due to affliction to Lagna/Lagna Lord, 10th house/10th Lord mainly with link 6th, 8th and 12th houses. Fifth house may also bring distress in profession as it is 8th house from 10th house of profession.
Dashas play an important role where finding new job, change job, promotion, salary hike, foreign traveling, deputation, humiliation, disputes with boss or litigation etc. are concerned.
We provide full-length astrology reports! Authentic and ancient Indian astrology techniques are used to create the most accurate and easy to understand astrology reports for you! Apart from discussing your horoscope and detail and providing analysis for career, we also give remedies to deal with ups and downs and problems in professional life.