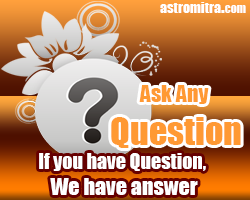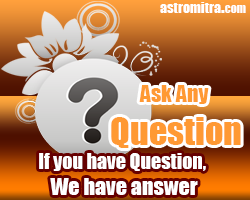 Are you facing problems in life? You don't know what to do? Do you want to know what will happen in your life in near future? Are you excited to understand your life through astrology? You've come to the right place!
Like all astrology reports available on astromitra.com, this "Ask Astrology Questions" is also based on the planetary position in different houses and signs, their aspect to each other and placement in different birth stars. Our online astrology expert astrologers will analyze your current running Dasha-Bhukti with sub-sub-period with transit to understand and solve your problem.
You will get exact answers to all your specific questions. If there is any problem in life or question in mind, you should buy this "Ask Astrology Questions" service to get unbiased and an insight into Prediction.
To avail this astrology service, you have to just send your birth date; birth time and place of birth, and our experts will provide you with the outcome of your specified question.
The problem area may differ from person to person. We receive queries regarding child, business, career, marriage, litigation, divorce Etc.
You should feel free to ask any question that worries or concerns you most of the time.